The Official AP Wire:
LOS ANGELES (May 29) - Hours before she allegedly killed actor Phil Hartman and then herself, his wife walked into an Italian restaurant in Encino with a friend, sat at the bar and had a couple of drinks. They left 90 minutes later.

''She was fine, like a normal person. She seemed fine to me,'' said Fred Slater, the manager on duty at the Buca di Beppo restaurant Wednesday night.

Sometime that evening, Brynn Hartman talked by telephone with her brother, Greg Omdahl, in Fargo, N.D. He would describe his sister in about the same terms.

Many other friends and relatives said the couple, who had two children, seemed fine. But there were published reports today that Mrs. Hartman had problems with alcohol and temper, and that her husband may have been planning to leave her.

Hartman, who won fame with his impersonations of President Clinton, Frank Sinatra and other celebrities on ''Saturday Night Live'' and played a radio anchor on NBC's ''NewsRadio,'' was shot to death in the master bedroom of his $1.4 million home in an exclusive section of Encino.

Police believe Mrs. Hartman, 40, shot her 49-year-old husband and killed herself later Thursday morning as officers arrived to investigate.

As police rushed their children, ages 6 and 9, out of the house, they heard a single gunshot and found Mrs. Hartman's body near that of her husband.

''We are investigating this as a possible murder-suicide,'' police Lt. Anthony Alba said. ''We know for sure that the female inflicted her own gunshot wound.''

What they don't know for sure is a motive.

Police were investigating the most obvious possibility - marital strife - amid newspaper reports today that Hartman's wife may have flown into a jealous rage because the marriage was ending.

''The marriage had gone sour and he told her he was leaving,'' the New York Post quoted an unidentified NBC publicist who knew the actor as saying. ''He had a new romance in his life. That apparently was too much for her and she snapped.''

Steve Small, an attorney who handled Hartman's two previous divorces, said Mrs. Hartman had trouble controlling her anger. He said the couple had separated more than once; she reportedly had been married once before and divorced.

''She got attention by losing her temper,'' Small said in today's Los Angeles Times. ''Phil said he had to ... restrain her at times.'' The New York Times quoted unidentified friends as saying she had been in and out of rehabilitation programs because of a drug and alcohol problem.

Mrs. Hartman ''buried her pain by drinking,'' one of Mrs. Hartman's friends, Barbara Field, told the TV show ''Hard Copy.''

''Her marriage was in trouble. It had been for some time,'' she said. ''There were many moments in her life when she was feeling desperate.''

Another friend, Andrea Diamond, sensed problems. ''It was building, but I didn't expect it.'' She refused to elaborate.

Other friends and relatives said they never saw any problems and certainly nothing that would lead to murder.

''They were always a very happy couple,'' said actor Steve Guttenberg, a friend of Hartman's for 20 years, since they were members of the Groundlings comedy troupe. ''They always had the appearance of being well-balanced.''

Hollywood expressed shock and sadness, saying Hartman's specialty in playing annoying, acerbic, morally challenged characters ran counter to his real-life personality as an upbeat, devoted family man.

''He was one of those guys who was a dream to work with. I don't know anybody who didn't like him,'' said Joe Dante, who was directing Hartman in the movie ''Small Soldiers.'' He said Hartman would often ask about the shooting schedule so he could work in trips to the zoo with his children.

Mrs. Hartman, whose given name was Vicki Omdahl, grew up in the small northwestern Minnesota town of Thief River Falls. She moved to Hollywood with dreams of a modeling career, changed her name and married Hartman in 1987.

''We're still in shock,'' her mother, Constance Omdahl of Thief River Falls, told the Grand Forks (N.D.) Herald. Mrs. Omdahl declined to comment when reached by The Associated Press.>

Hartman's sister, Nancy Hartman-McCoy, said their mother recently stayed with Hartman after their father died April 30 and everything seemed - again - fine.

''My mother was up there visiting with them, as a matter of fact last week, as a little reprieve from funerals and she had a wonderful visit with them both,'' Ms. Hartman-McCoy said.

Born Philip Edward Hartmann in Ontario, Canada, Hartman - who later dropped the second 'n' - was one in a line of Canadian-born comedians to find success in the United States, including the late John Candy and ''SNL'' veteran Dan Aykroyd.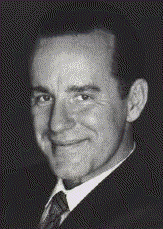 Unlike them, Hartman grew up in the United States, first in Connecticut, then in Southern California. At Westchester High School on Los Angeles' West Side, he was the class clown, already doing impersonations of John Wayne, Jack Benny and Lyndon Johnson.

After high school, he studied art and wound up in graphic design, doing album covers for various rock bands.

Drawn to stand-up comedy, Hartman in 1975 joined the Groundlings troupe in Los Angeles. He collaborated with fellow Groundling Paul ''Pee-wee Herman'' Reubens on the script of the movie ''Pee-wee's Big Adventure.''

In 1986, he joined the ''Saturday Night Live'' cast that then included Jon Lovitz, Dennis Miller and Dana Carvey. In his eight seasons, he did impersonations of more than 70 famous people, including Ed McMahon, Jimmy Swaggart, Phil Donahue, Sinatra and Clinton.

''NewsRadio'' came along in 1995, with Hartman playing the vain anchor Bill McNeal. The show was a critical favorite but bounced around NBC's schedule as executives tried to find its audience.

''NewsRadio'' had several brushes with cancellation, and it was somewhat surprising when NBC announced last week it would be back for a fourth season.

Hartman also did voices for ''The Simpsons,'' including washed-up actor Troy McClure and inept lawyer Lionel Hutz.

As his TV career moved along, Hartman turned to the big screen in supporting roles in such movies as ''Jingle All the Way'' and ''Coneheads.'' He was seen as a rising star.

In a 1995 interview, he said: ''I've succeeded beyond my wildest dreams - financially and the amount of fun I have in my life.''
Source:
AP-NY-05-29-98 1057EDT
Links:
Filmography for Phil Hartman
SNL Phil Hartman's Characters
NBC: Saturday Night Live

Update!!!
Brynn Hartman Had Drugs in System

The Associated Press


LOS ANGELES (June 9) - Alcohol, cocaine and a prescription anti-depressant were in Brynn Hartman's system after she shot and killed her husband, actor Phil Hartman, and then committed suicide.

Hartman, the 49-year-old star of television's ''NewsRadio'' and a former cast member of ''Saturday Night Live,'' did not consume any illegal drugs, toxicology results released Monday showed. He had taken an over-the-counter cold medicine.

The reports showed Mrs. Hartman, 40, had a blood-alcohol level of .12 percent, well above the .08 percent legal limit for California drivers. The alcohol and the drugs amplified each other's effects, authorities said.

Los Angeles County coroner's Chief Investigator Craig Harvey said he was unsure when she ingested alcohol. But he said the traces of cocaine in her blood showed she had taken the drug within five hours of her death.

''Therapeutic levels'' of the prescription drug Zoloft also were found in her blood, Harvey said. He didn't know whether Mrs. Hartman had a prescription for Zoloft, which is used to treat depression, obsessive-compulsive disorder and panic disorder.

Coroner's investigators found a prescription for an antibiotic and no other prescription medication in the house when they picked up the bodies, Harvey said.

The bodies of the Hartmans were found May 28 in their suburban Encino home. Police said Mrs. Hartman shot her sleeping husband several times before shooting herself hours later.

According to a news source, the children are living with their mother's sister in Eau Claire, Wi.

AP-NY-06-09-98 0534EDT
An interesting site to visit is the Hart-manizer Site Phil's Secret Childhood Language code.
Graphics by:

OR