AlohaJack
Born: John Joseph Patrick Ryan, December 30, 1920, New York City.


Died: January 21, 1998, Honolulu, Hawaii, of heart failure.
---
Jack Lord--the steely, square-jawed actor who found fame in the seemingly incongruous laid-back tropical locale of Hawaii Five-O, TV's longest-running cop show--has died of heart failure in his beloved, adopted hometown of Honolulu. He was 77.
As no-nonsense Detective Steve McGarrett, Lord was a tube icon of the 1970s--his tousled pompadour, his stiff, Jack Webb-esque delivery, and, of course, his trademark command, "Book 'em, Danno."
"Jack loved acting and these islands," wife Marie said, in a statement, following Lord's death Wednesday night. "Throughout all our years here, he was blessed with kindness, affection and support from many fans and friends."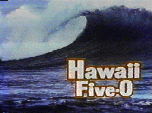 Hawaii Five-O, a forerunner of series (Magnum, P.I., Jake and the Fatman) to be filmed entirely on location in the 50th state, ran on CBS from 1968-1980. Over the years, partner Danno (James MacArthur) would depart, arch-enemy Wo Fat (Khigh Dhiegh) would skip out, but McGarrett--McGarrett was the unconquerable beachhead.
"When we filmed our last show, the 284th, I strove just as much as I did on the pilot. That last show meant just as much to me as the first," Lord told Aloha: The Magazine of Hawaii in 1980. (It was in that last episode that Wo Fat resurfaced. And McGarrett busted him--for good.)
If not a particular critic or Emmy favorite, the taut drama could< settle for a merely devoted public. In a decade dominated by cops and< guns and big cars, Hawaii Five-O was the bomb. At one point, it was seen in 80 countries, before an estimated weekly audience of 300 million.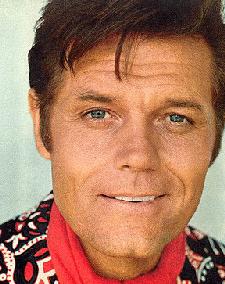 So great a presence was Lord in Hawaii that when he walked off the show in 1974 in a dispute with a producer, no less than the acting governor of the state appealed to the actor to return. He obliged.
"This is our permanent, only and last home," Lord said at the time "And here we will stay for as many years as are left for us on thi earth."
Born John Ryan in Brooklyn, New York, Lord's early years were devoted to his twin passions of art and football--both of which he pursued at New York University. There was also a stint as a seaman. He later studied at the Actor's Studio--the peer of Paul Newman and Marilyn Monroe.
His early career spanned Broadway (Cat on a Hot Tin Roof), TV (guest-star stints on Bonanza and The Fugitive, included), and film (most notably, 1962's Dr. No, the first James Bond installment.) In 1962, he starred in the short-lived TV series, Stoney Burke, about a rodeo cowboy.
It was to be Hawaii Five-O where Lord left his mark. In this post-modern age of savvy stars who perpetually plan two or three projects ahead, Lord's single-minded devotion to Hawaii Five-O seems a quaint throw-back. He didn't want a better gig; he wanted to make the gig he had better.
"I always wanted to be the best," Lord said in that 1980 magazine interview. "When I was in college, I wanted to be the best football player. Then the best sailor, best artist, best actor."
When Hawaii Five-O ended in 1980, Lord retired, remaining to live, as he promised, in the island state. Last year, he was invited to appear in a pilot for a proposed Five-O revival, but was reportedly too ill to accept.
There will be no funeral. Lord didn't want one.
No doubt McGarrett, the strong, stoic cop admired by many, but known intimately by few, would approve.
As taken from the AP wire.
Links to Hawaii Five O sites, and Jack Lord sites:
The Hawaii Five-O Home Page
Hawaii Five-O Hawaii Five-O Hawaii Five-O Hawaii Five-O
Jack Lord - Interviews, Press Releases, and Other Articles
Hawaii Five-O
The Center for Jack Lord Research
Five O's Chat Room

---