Welcome

Thanks for choosing Foxy's!
Before entering,
I would like to take a moment to let you know
that this is a site within a site.
It has grown with many different areas to explore.
Please take the time to enjoy the entire site,
and please turn your speakers on,
as most pages have music.
You will also find that most images are clickable
so move your mouse

to click!
Also you might notice
there are songs from nearly
every type of music genre.
I absolutely love music. Most images are clickable.
If you aren't sure
how to navigate this site,
again, just move your mouse around here,
you may find a surprise or two.
Just a small mention of the use of fonts.
Fonts are a great way to express what you mean on the internet.
If you would like to enjoy all the fonts on this site,
as well as others, use your mouse.
Right click and select "Language".
Then select "User Defined".
If you would like to apply for my award, please do!
There are further instructions once you are inside of Foxy's.

If you have any ideas, comments, or suggestions
Please E-Mail me .

I support: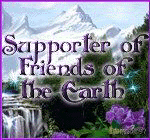 Support Peace in Ireland by signing the petition.


Background provided by:

The little Musician Mouse is from:
The Drag'N'Ladys Lair