Midi being played:
Truly, Madly, Deeply
By: Savage Garden
Welcome to Seeing Stars!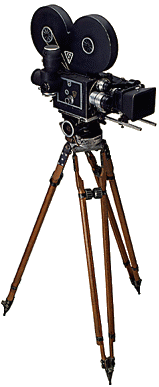 Hollywood is a place,
Where they will pay you
a thousand dollars for a kiss;
and fifty cents for your soul!
Marilyn MonroeFascinated with Movies?
There is a part of us, that senses the drama, that laughs with the comedy, that jumps with each scary moment, or sings with each musical, cheers each hero, hisses at each villian, cries with each teardrop, gasps with each explosion, and all of it taking place on film!
Every day, around this great country of ours, movie houses are filled with rising stars, avid fans, talent scouts, movie reviewers, and just plain folks.
There is the lure, that special attraction of escape!
There is an unmistakable ambiance that takes place in theatres and cinemas, which fills us with awe, and draws our attention to the Silver Screen.
If you are an avid movie buff, and would like to get to know more about your favorite star, all time fav movie, new movies, old movies...Then bookmark this page, and follow these links.
*Coming Soon!
Seeing stars search engine, and Hollywood bios.