Please view with
Microsoft Internet Explorer
for maximum content!

Set your monitor to 800X600 resolutions.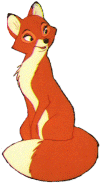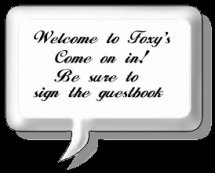 Favorite Quote!!!

"George Bush?"
"He's so Yesterday"
"When I think of an old Calendar, I think of George Bush's Picture on it!!"
James Carville
Clinton Campaign Manager.
You are visitor


to Foxy Lady's Den and Pub!
Since October 24th,1997!
I support the following:


Cure for Aids
Peace in Northern Ireland
American Heart Association
Princess Diana Privacy Fund


---
This is a great service!
CGI Free is a great service, all for free, where you may download CGI scripts, or use them on CGI Free's server, for quick and simple access.
---
Rings!













[ List | Join | Random ]